I am utterly disgusted.
If you've seen TV or read social media in the past two days, this might look familiar: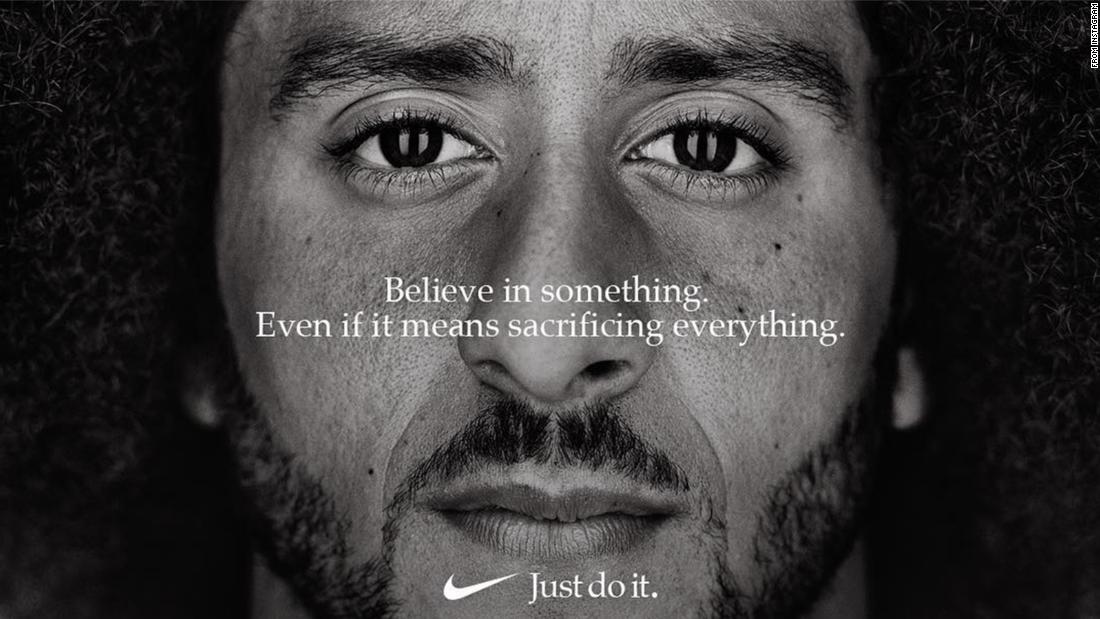 I rarely post about political things, although you'd have to be pretty dense to not guess about my leanings towards various hot topics.
The above, though, makes me sick to my stomach.
I am appalled that a company like Nike would create this horrible advertisement.
The above person and the 'movement" he started caused me to boycott NFL football.
That's big.
I love football.  I spent much of my childhood holed up in my room on Sunday afternoons watching the Broncos duke it out with the 49'ers.
I just can't anymore.
The words in the ad itself are so hypocritical that I can't even read them without seeing red.
And white.
And blue.
As in the flag that REAL heroes sacrifice their lives for every single day.
An athlete does not do this.
Especially an athlete who refuses to pay homage to a symbol that represents said person's freedom to play a sport that he may (or in this case isn't) gifted with.
This advertisement offends me on so many levels.
First of all, I am a consumer of athletic apparel.  I may not be a professional, but I am an athlete nonetheless.  I live in workout shorts, tops, and other such things all of the summer and when I'm not working during the school year.
Of course, I did switch to Asics shoes after my physical therapist told me that Nike shoes were crap.  He didn't know it then, but he was on to something.
Second, I am a naturalized American citizen.  I take this very seriously and consider it a great honor to live in this incredible country.  Is it perfect?  Heck no.  I despise politics and even turned off my answering machine because I deplore the messages being left on it by so-called "candidates."  Despite that, I would never disrespect it by doing what the above-photoed person does when in the presence of such an iconic symbol.
Call me judgemental.  I don't care.
Last, but most importantly, I am the proud mom of a service member.  He serves our country alongside thousands of others to secure the freedom we enjoy in this country and to promote peace around the world.
The above-photographed person knows NOTHING of sacrifice.
Nothing.
Leaving your family to play in an "away" game doesn't count.
Those serving are away from their families for months and years.
Pulling a muscle or, dare I say, tearing a ligament – well, these are minor compared to the devastating injuries that our men and women in uniform suffer from.
Some people pay the ultimate price, but it's certainly not a loss of playing time on AstroTurf.
Our brave men and women in uniform believe in something, alright.
It's called country before self.
They give up everything.
That's the real definition of sacrifice.
Filed under: This-n-That | Tagged: Nike |